Upcoming Events
April: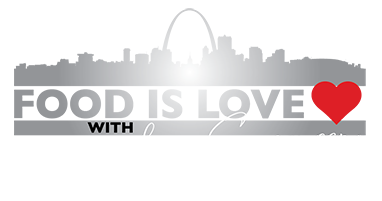 We will be postponing our April Chef's Tasting Tequila Dinner. We are thrilled to be participating in the FoodisLove.TV fundraiser on April 26, 2022 with local STL Master Chef Lasse Sorensen.
This event raises funds to support season III of Food is Love, featuring Chefs from all around the St Louis area.
We were honored to be a feature restaurant in Season I and are excited to see those selected in the upcoming season.
The event is going to be held on April 26,2022 at 612North Event Space + Catering, 612 North 2th Street, St Louis MO 63102 from 6:30 – 9:30pm.
Over a dozen local chefs showcasing their specially selected culinary creations. All details and tickets are available at 
www.mirepoixtheevent.org
We will resume our Tequila Dinners in May.
Let's show our support to Chef Lasse and Food is Love and for an evening that celebrates our city's culinary riches.
Hope to see you at Mirepoix! The Event to Benefit  Food is Love Season III
Because Food is Love!
 Mirepoix! The Charitable Event to Benefit Food Is Love Season 3
May:
May 10th – Chef's Tasting Tequila Dinner
(Menu Coming Soon)
Menu with Tequila $155.00 per person
 Tasting Menu without Tequila Flight   $80.00 per person
Prices Exclude Tax, Gratuity & Beverages. Menu subject to change
By reservation only. Payment due upon reservation
La Chata Mexican Cuisine – 3891 Mid Rivers Mall Dr.
Cottleville, Missouri.   (636) 477-6228
Call for reservations (636) 477-6228 – Payment due at time of reservation. Seating is limited.  We look forward to seeing you!
We are following the CDC guidelines in our industry regarding the Coronavirus Disease 2021 (COVID-19) and food safety for everyone attending.  
Location:
3891 Mid Rivers Dr.
Saint Peters, MO
Phone:
Hours:
Mon: Closed
Tue: 4:00pm-8:00pm 
Wed: 4:00pm-8:00pm
Thu: 11:00am-8:00pm
Fri: 11:00am-9:30pm
Sat: 12:00pm-9:30pm
Sun: Closed